There are many manufacturing companies that are still running on legacy ERP systems like MAPICS, also known as Infor XA. Many of these companies have the mind set of 'if it's not broken, don't fix it'. In some cases, that mindset could make sense, but what many of these organizations don't realize is that they are being held back by an outdated system while competition is launching ahead. Modern ERP systems have the capabilities and features to provide better insight into operations and more functionality. While MAPICS may have served those companies well in the past, it's time to start exploring how a modern ERP system can help you grow for the present and future.
The Case of Why
When exploring a new technology investment, one of the first questions a leadership team may ask is "why". Why make the change? We strongly believe in a few compelling reasons why a modern ERP system, like Microsoft Dynamics 365 for Finance and Operations, should replace a legacy ERP system like MAPICS.
Better Support
Fewer consultants and programmers still work with ERP systems like MAPICS and, to top it off, Infor is phasing out support for that specific system. So, if you're still running MAPICS, you might be left in the dark soon. By contrast, there are thousands of Microsoft Certified Professionals and ERP specialists ready to help your company with the implementation, upgrades and technical issues. Including, our specialists at MCA Connect!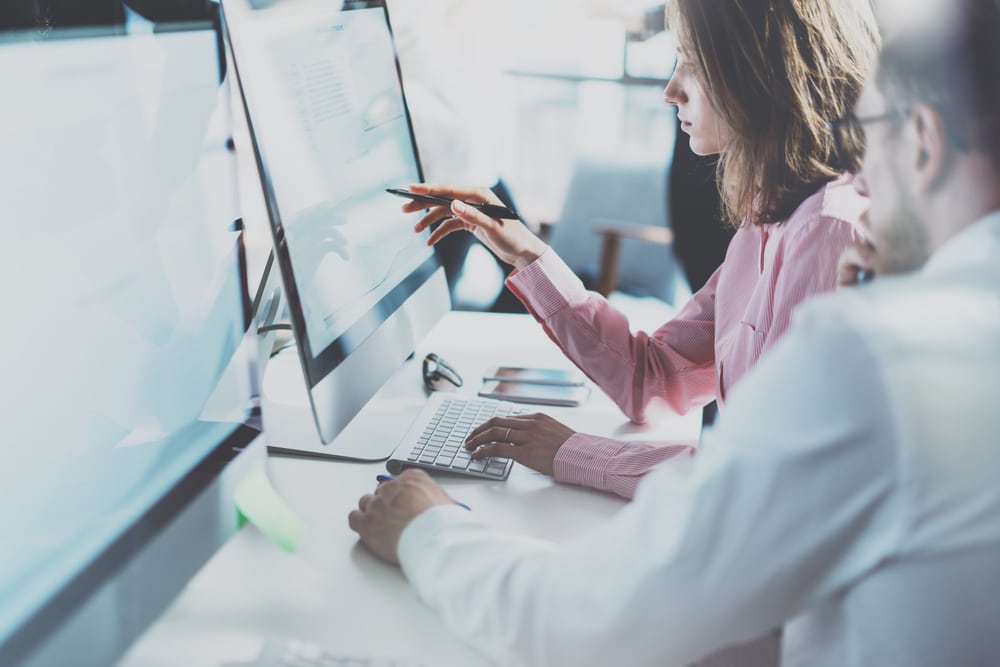 More Functionality
When you want to add more features to your ERP system, but can't because it lacks the ability to expand, it can be frustrating. With a modern ERP like Dynamics 365 (D365) for Finance and Operations you get BIG functionality advantages. With D365 for Finance & Operations, not only is it easy to add other D365 modules and Microsoft business productivity solutions, but Microsoft has a mature market of independent software vendors (ISVs) who have developed functional extensions for the D365 platform. The Dynamics architecture was built with extensibility in mind. Extensions never disrupt core functionality, which allows you to stay current with releases and avoid costly upgrades. D365 could be the last ERP system you ever implement!
Better Insight into Operations
Let's say your executives want to see what it would look like to reorganize the business unit structure to better reflect how the business truly operates. In most legacy systems like MAPICS, that would require taking data out of the ERP and simulating it in Excel or some other program – which would mean having to do a lot of number crunching outside the system. In D365 for Finance and Operations, the company can simply pick an as-of date, choose what the business might look like from a financial perspective as of that date, then simulate transactions while rooted in the accounting system, as opposed to simulating offline. This enables the company to simulate potential future state operations in just minutes. Executives and managers have easy visibility into what-if financial simulations at any point in time that visibility is needed.
What Would the Transition from MAPICS to Dynamics Look Like?
This is normally the next big question we get when talking about implementing or upgrading to a modern ERP system. Companies want as little business disruption as possible, and we understand that, but we will also stress that in order to have a successful implementation and launch, the project needs the proper amount of attention. Here is the road map we typically recommend for this kind of project:
Is Your Company Ready and in Need for the Change?
Why do you need new software? What areas do you want to improve? Answers could be better customer management, streamlined operations, or insight into accounting & financials. Whatever the case may be, can your current legacy ERP support those improvements? Take the time to evaluate if your company is ready and in need for a change.
Choosing the Right Partner
Choosing the right manufacturing ERP partner can be the difference between a smooth, functional process and a downright tedious process. But by carefully selecting the right ERP partner for your project before it begins, you can maximize your chances of a successful software implementation.
Develop Your Strategy
Developing an upgrade strategy takes knowledge, time, and resources within your company and externally, but it is a critical part of the implementation and could make or break the project. This part involves your internal team, any external team members, and the creation of a change management plan is always good.
Of course, an ERP implementation has many more steps than just those 3, but once the above 3 steps are determined and achieved, we find the transition goes much smoother.
So, if you're still running on MAPICS or another legacy ERP system, we encourage you to look at a modern ERP and use that opportunity to propel your organization to the next level. Microsoft is leading the digital transformation revolution and has invested billions of dollars in building a worldwide cloud computing infrastructure that enables D365 for Finance and Operations to replace legacy enterprise systems with ease.
Ready to understand more or learn how your company can benefit from a modern ERP? Contact us and one of our ERP experts would be happy to have a discussion with you.
Author: Doug Bulla, VP of Business Development
Other articles you might be interested in:
{% set pop_posts = blog_popular_posts('default', 3, 'ERP') %} {% for pop_post in pop_posts %}
{% endfor %}