Companies of all sizes are beginning to take notice of the benefits that an Enterprise Resource Planning (ERP) solution provides. Even smaller, family-owned businesses are joining the trend, as more ERP providers offer solutions for any sized company. But even though ERP implementations are becoming more widespread, there are still challenges that come with a new implementation, as each organization is different and has vastly unique needs.

At MCA Connect, we work with companies on ERP implementation projects every day. In this blog, we discuss the main challenges we see organizations face during these projects and the most common solutions for overcoming these challenges.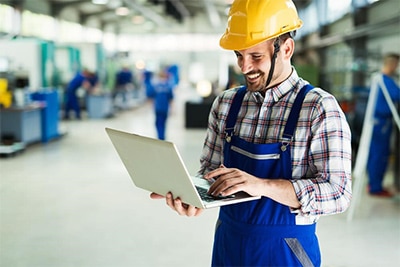 1. Technical Issues
Let's face it, this challenge can be one of the most frustrating. Carefully selecting the right software is important, but not the end of your implementation journey. More than likely, workstations and servers will need to be evaluated to accommodate the new system, and more modern ones may need to be ordered, replacing the current ones, which can be costly. However, changes in delivery models have occurred during the last few years, causing the availability of the software to differ.
With an on-premise solution, everything (data, applications, servers, etc.) is hosted on-site. But, with a cloud option, like Microsoft Dynamics 365 for Finance & Operations, data, networks, middleware, etc. can be hosted off-site and can be accessed with an internet connection. So, with everything available in the 'cloud', cloud delivery models for an ERP are much easier and less expensive than with an on-premise solution.
2. Data Quality Issues
This challenge usually presents itself to companies who are implementing an ERP for the very first time and must transfer legacy information, from Excel, manual records or other applications, into the new system. Sounds straight forward, but many complications can arise if the old data appears inaccurate or as an approximation in the new system.
If a company who is beginning a new implementation allocates an adequate amount of time to reflect on the old data, creates 'pilot' tests of new system outputs using old data, they may save themselves a huge delay. We have learned to assist companies implementing Dynamics 365 by focusing on which business areas in the company can be fast tracked using industry best practices, and which areas of differentiation need more attention and time dedicated to them, such as transferring legacy data.
3. Business Viewpoint Changes
With such an important implementation, significant changes can occur to a company's business model and day-to-day tasks. Just a few of these changes could include:
New approaches and processes need to be established for data reporting and mining
Some employees' role and level of responsibility may be affected as they are trained and are expected to manage the system
As real-time data and opportunities present themselves with the new system, new processes and models may have to be created to accommodate a maximum ROI
Leadership teams must take these changes into consideration if they want a successful implementation and happy employees. Utilizing an ERP implementation partner can assist with this, as we can provide forward-looking ideas and conceptions, be able to communicate who and what will be affected and help you lay out a strategic foundation for your organization's future.
How We Can Help
At MCA Connect, we like to focus on your strategic differentiation using our implementation approach, MCA Spectrum. This implementation process recognizes that many operational business processes are based on standardized industry best practices, which we use as a baseline starting point for any project. Why dedicate a bunch of time and resources on areas that don't add much business value? We then can devote project resources to focus on the areas that truly differentiate your business and take time to thoroughly analyze and meet the above challenges head on.
Want to learn more about MCA Connect and our Microsoft ERP implementation approach?
Contact us to start the conversation about which option is best for your organization.
Author: Doug Bulla, VP of Business Development
Other articles you might be interested in:
{% set pop_posts = blog_popular_posts('default', 3, 'erp') %} {% for pop_post in pop_posts %}
{% endfor %}