1. Disrupt or be disrupted.
In 2017, the manufacturing industry experienced game-changing opportunities. This competitive landscape will only continue in 2018. Manufacturers agile enough to capitalize on these emerging technologies have a competitive advantage. Disrupt or be disrupted. That is the choice facing manufacturers today.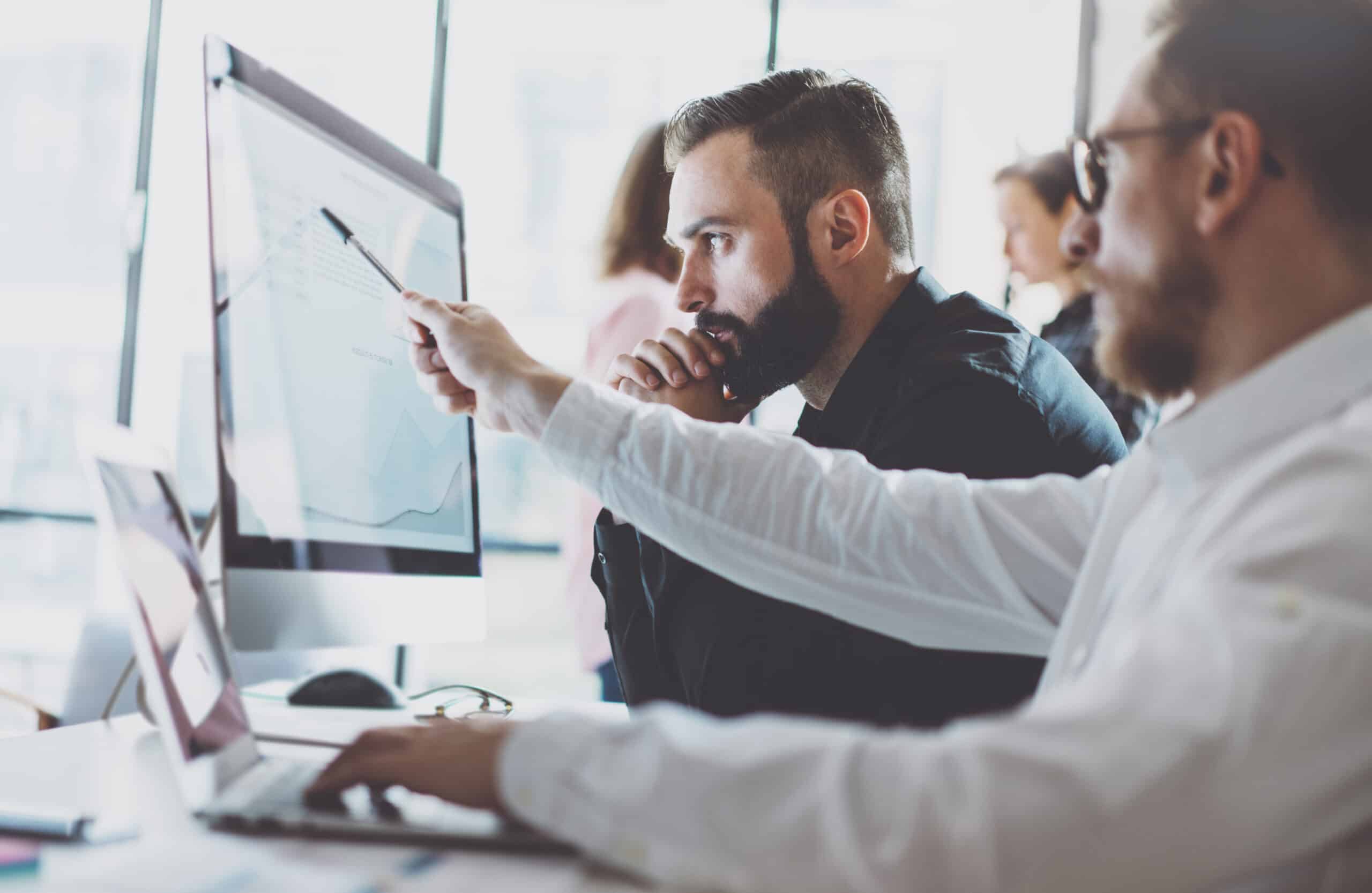 2. Prediction is possible – and preferable.
Downtime is the bane of a manufacturing executive's day. One small defective part can wreak havoc on the entire production schedule, resulting in thousands (or millions) of dollars in lost time. Product recalls are the nightmare every manufacturing executive fears most. How can these issues be prevented?
With predictive analytics and machine learning, problems like these can be identified early and the most serious of consequences can usually be avoided. Internet of Things (IoT) sensors can provide feedback that a machine is overheating or that a part is likely to be defective, and proactive measures can be taken.
3. Giving people a voice improves performance.
Involving your team early-on in new initiatives like implementing lean manufacturing or a new ERP system is a morale booster. Having project champions and curtailing resistance early-on can make-or-break a project's success. In addition, our customers see great success with "voice of the operator" initiatives where the machine operator's qualitative insight is combined with quantitative data from the ERP system to provide more context to operations on the shop floor.
4. Block chain technology is the next big "thing".
Although block chain technology is still in its early stages, we see blockchain emerging into an extremely useful business application, specifically for complex contracts in the manufacturing space. This recent technology is what drives bitcoin, but it goes beyond holding and exchanging money. Blockchain can be used for any kind of exchange, and in supply chain, it can apply to anything from self-executing supply contracts to automated cold chain management.
5. The future is cloud-y.
Cloud computing helps companies become more agile. Rather than having large IT capital expenditures, companies are opting to pay-as-they-go using SaaS (Software as a Service), gaining the freedom and flexibility to add users and functionality as needs change.
Access to the cloud has not just decreased hardware and software costs, but also brought down the costs of implementations.  For example, we offer ManufacturingCONNECT, a pre-configured discrete manufacturing accelerator for Dynamics 365 for Finance and Operations available through Microsoft AppSource.
6. Integration is essential.
Many revenue leaks can be avoided by integrating systems. For example, bringing ERP and CRM together with Dynamics 365 or by using an SAP-CRM Connector, sales opportunities can be turned into orders, and pulled into the back office for procurement, production scheduling, invoicing and shipping. The customer-facing departments handling sales and support have the full picture of what's going on with the customer, which helps them maximize revenue and customer satisfaction.
7. Big data brings big opportunities.
With the cost of cloud computing going down and speed of access going up, big data has been a game changer for the manufacturing industry. Data that used to be discarded can now be saved, analyzed and accessed for big data, machine learning and other business analytics initiatives to provide greater insight in nearly real-time. Manufacturers are using this big data a variety of ways – for defect tracking, supply planning, forecasting, and enabling mass-customization.
8. The IoT craze has just begun.
According to a recent Forbes article:
"The global Internet of Things (IoT) market is projected to grow from $2.99T in 2014 to $8.9T in 2020, attaining a 19.92% Compound Annual Growth Rate (CAGR). Industrial manufacturing is predicted to increase from $472B in 2014 to $890B in global IoT spending."
Internet of Things devices will transform manufacturing operations internally, and provide new opportunities for product innovation.
9. It's time to step up data security efforts.
Malware. Viruses. Hacking. With so many major data breeches in 2017, many of them stemming from employee error, companies are realizing a need for greater vigilance when it comes to data security. From creating better IT policies and procedures to enforcing physical security and augmenting user training, data security has become a top priority for many manufacturers.
10. We'll never be "done".
As big advocates of lean manufacturing and lean thinking, we believe in continuous improvement. The manufacturing industry has long been a software technology laggard, especially when it comes to replacing MRP / ERP systems. The ubiquity of "the cloud" has created so many new opportunities that provide major competitive advantages, that it's time to do something, even if you can't afford to do everything. Pick one area. Focus your efforts.  Just keep moving!
Author: Doug Bulla, VP Business Development
Other articles you might be interested in:
{% set pop_posts = blog_popular_posts('default', 3, 'manufacturing') %} {% for pop_post in pop_posts %}
{% endfor %}