In today's highly connected world, a single break or change in the supply chain can have drastic effects.
As the pandemic showed, all it takes is one delay to cause a shortage of parts which prevents manufacturers from completing products. A shortage of products can lead to a drop in sales which can trigger budget cuts, layoffs, even business closures. And while supply chain challenges are inconvenient for customers, the resulting shortages, shipping delays, and refund requests can push manufacturers out of business. And these closures don't not just affect the industry or the company, but people's jobs and futures.
However, disruption and uncertainty are nothing new. Even before COVID-19, natural disasters and global politics threatened supply chain management. So how can manufacturers recover from recent disruptions while preparing for future challenges?
By embracing new ideas, new processes, and new ways of collaborating. In short, innovation.
Innovation is a top priority for supply chain professionals
Last year, American Productivity & Quality Center (APQC) surveyed top supply chain professionals and found that innovation is a top priority. Specific focuses include: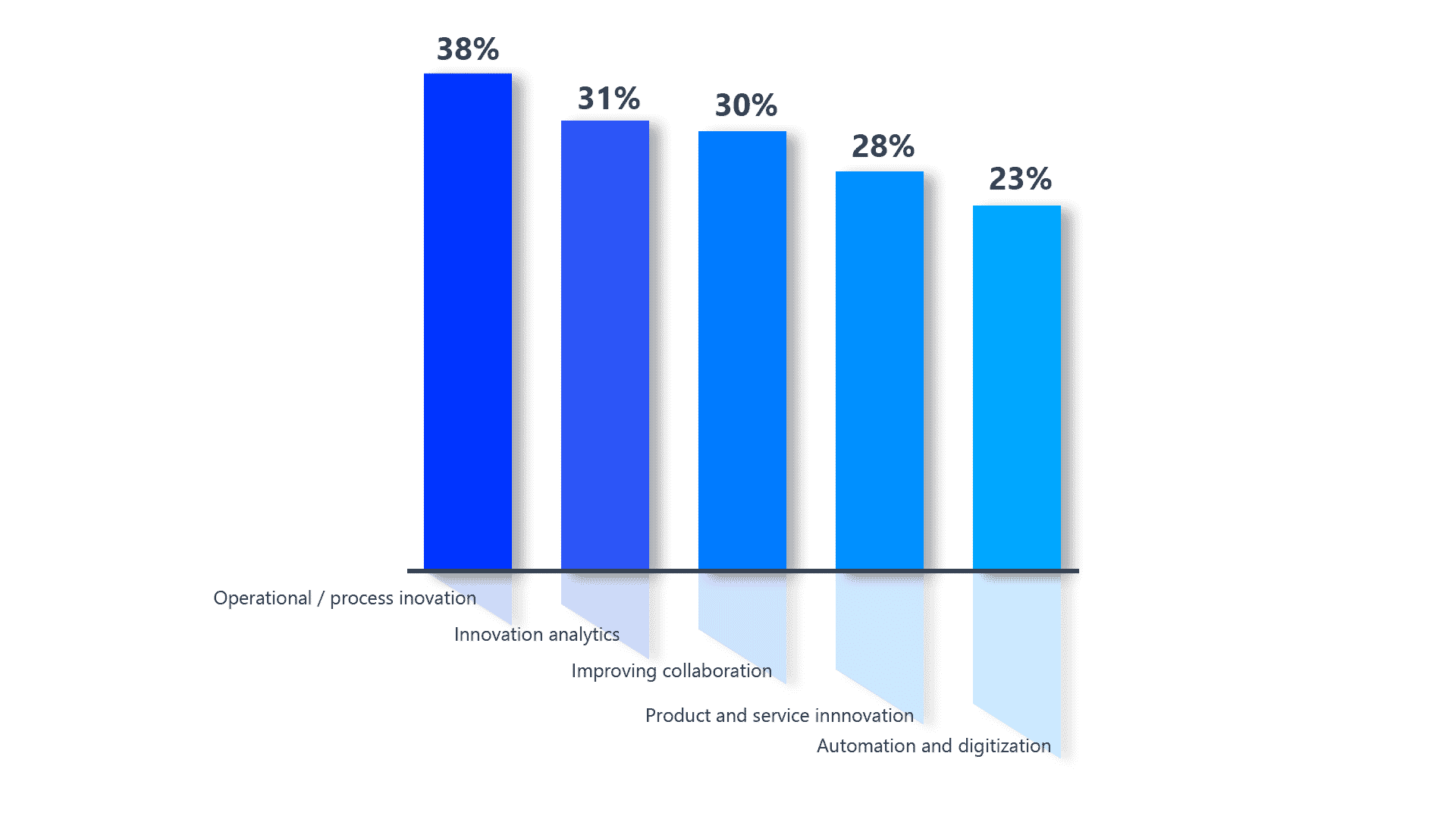 As APQC notes, innovation isn't just about creating cool new products and services. To succeed in a post-pandemic world, manufacturers need to rethink their operations and processes. They need to adjust to permanent changes brought on by COVID-19 and they need to continuously build towards future resiliency.
Here are four ways manufacturers can work towards achieving these goals.



Embrace open innovation
While companies have traditionally kept their ideas and strategies a secret, some businesses are now embracing the concept of open innovation. In an open innovation model, companies share ideas with external partners and leverage these relationships to source new ideas. As the old saying goes, two (or more) heads are better than one.
Sharing and distributing information is the way of the future. IDC predicts that 40% of manufacturers will improve their overall equipment effectiveness, or OEE, by sharing data with partners, customers, and suppliers.
By exchanging ideas and troubleshooting pain points, manufacturers can get the help they need to solve problems, lower costs, and create value. Companies can also work together to find solutions in a crisis. In the early days of COVID-19, Ford, United Auto Workers, 3M, and GE Healthcare joined forces to build ventilators using materials and resources from each company.



Improve business processes



To make the most of time, money, and resources, manufacturers need efficient and streamlined processes. However, creating strong processes can be complicated. Sometimes, poorly defined goals undermine a manufacturer's performance and processes. Or a manufacturer may have clear processes, but they're inefficient or outdated.
Unfortunately, many manufacturers don't even know what's considered best practice, let alone the state-of-the-art processes modern technology can support. And inefficient processes can lead to all sorts of waste, including time, money, and resources.
To reduce waste and get the most from their investment, manufacturers should periodically reevaluate their business processes, especially when implementing new technology. Investing in a new platform but reverting to the same old processes is a missed opportunity for improvement.
Leading soda ash producer, Ciner, learned the value of process improvement after implementing a new ERP solution. After successfully taking Ciner live on Microsoft Dynamics 365, MCA Connect helped drive process change that streamlined Ciner's supply chain operations and greatly simplified logistics.
Encourage Employee Collaboration
Despite the critical importance of innovation, most companies overlook an obvious source of inspiration: their employees. APQC found that only 5% of companies task their employees with at least one innovation goal each year.
A lack of innovation goals puts companies at a disadvantage because they have no way of capturing or tracking internal innovation, or the informal processes employees create to streamline operations or better serve customers.
To encourage innovation, companies should ask all employees to share their ideas and feedback. This should be a formal, annual goal. When companies build a culture of collaboration, they discover new and exciting ways to improve their business.
Giving employees a voice doesn't just drive value it also builds morale. Collaborative solutions like Voice of the Operator enable employees to directly communicate to management what's happening on the shop floor. By encouraging collaboration, companies help employees feel valued and gain valuable business insights.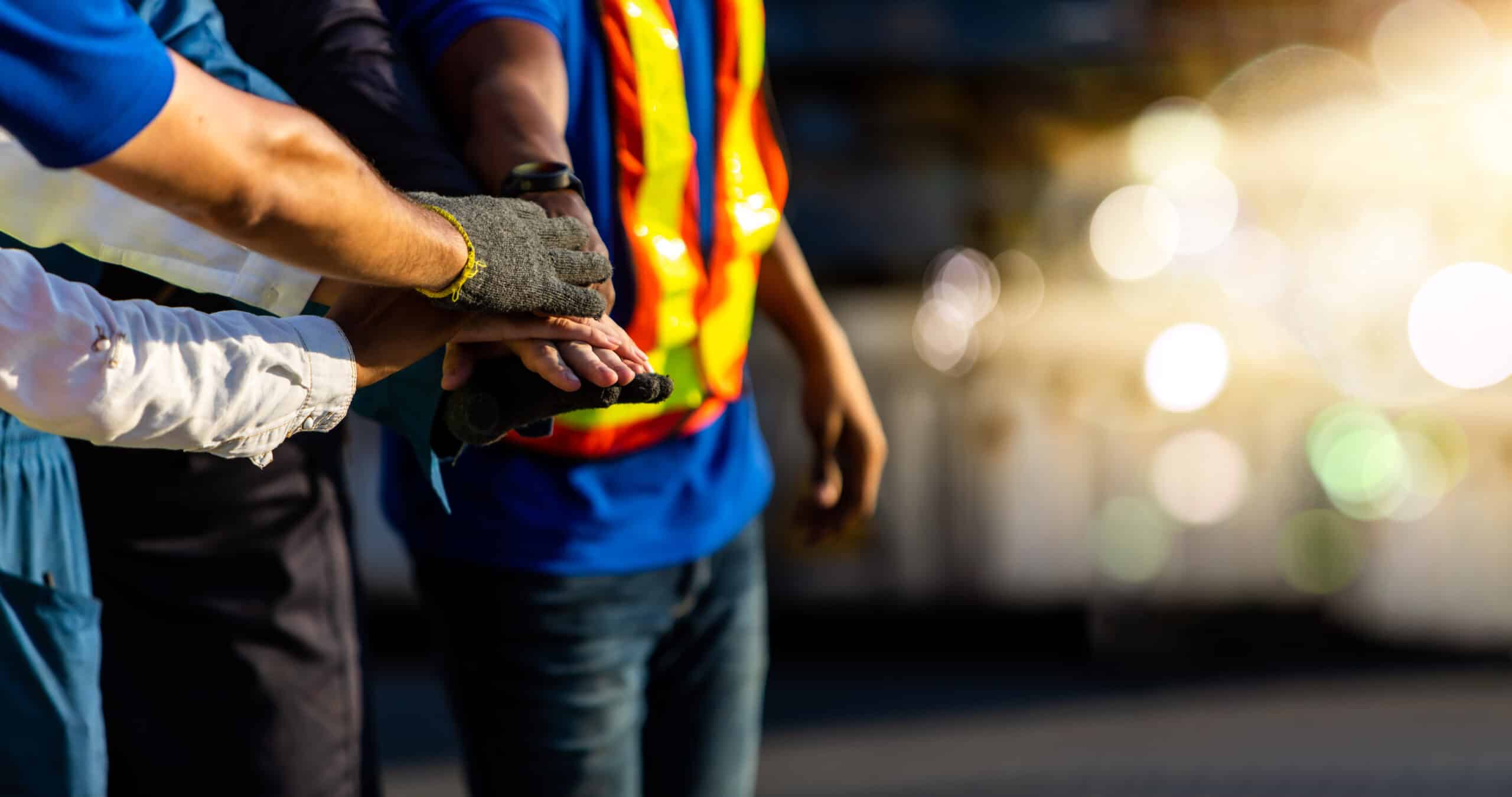 Get a blueprint for success
Of course, innovation goals are meaningless if there's no realistic way to achieve them. That's why MCA Connect developed the Connected Blueprint, a tailored plan to help manufacturers identify quick-win opportunities, uncover hidden challenges, and develop a customized strategy.
Designed for manufacturers, Connected Blueprint focuses on a company's most critical business area to build a strategy for improved outcomes in just four weeks. To learn more, click here.