To gain a competitive advantage these days, exceeding your customers' expectations is key. It turns out that CRM software for manufacturing has revolutionized many businesses as it gives a holistic view of the entire business in one platform and lets you manage stakeholders, inventory, and payments easily. Starting to think you should implement a new manufacturing CRM? Well then, keep reading.
The Importance of CRM in the Manufacturing Industry
Here are five benefits that explain why a manufacturing CRM solution is so important and how it can add value by creating a leaner organization that anticipates customer demand.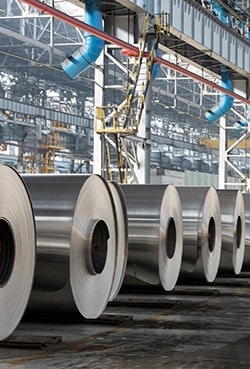 Accurate Demand Forecasting
This feature is extremely useful for organizations operating in fast-changing industries such as high-tech, electronics, retail, etc. A manufacturing CRM solution can help manufacturers cut the time required to develop a product from the concept phase to market delivery; hence, you don't need to invest in multiple manufacturing planning software programs, saving you money.
Improved Product Quality
To stay in business, a manufacturing company must keep producing high-quality products consistently and efficiently. Defective products will not only tarnish the brand image, but also result in unhappy and unsatisfied customers, leading to a reduction in sales and revenue. With a manufacturing CRM solution in place, a company can gather and analyze data from multiple sources and solve process errors in real-time that contribute to product defects.
Intelligent Supply Chain
Failing to simplify and optimize business operations can result in overly complex processes. Moreover, costly implementations of production management software can have a detrimental effect on the company's desired ROI. Deploying CRM in the manufacturing sector can give manufacturers detailed and useful insights about operations, inventory management, order processing, warehousing and distribution chains. Having an intelligent supply chain can deliver phenomenal results as it empowers firms to manage production schedules. Moreover, it lets you maintain materials supply and move products quickly from the site of production to the market.
Enrichment of Customer Relationships
Customer relationship management in the manufacturing industry can prove to be a game-changer. Safe delivery of a product and after-sales services are as important for a manufacturing company as closing a new deal. A manufacturing CRM system will help keep track of any warranty, repair, or service issues, resulting in fewer delays and penalties.
More Business Won
Unlike other manufacturing software solutions, CRM software is a valuable marketing tool and helps you gain followers and customers. It enables Marketing and Sales departments to make detailed reports, taking into consideration the customers' behavior and buying journey. Manufacturing CRM systems let the customer service staff help the customer immediately and provide valuable insights that help improve product quality and business processes over time.
Ready to see what Manufacturing CRM software can do for your organization? MCA Connect's Manufacturing CRM solution is designed to provide manufacturers with a customer-centric view of their business. As a Microsoft Dynamics 365 solution, our Manufacturing CRM solution integrates seamlessly with the entire suite of Microsoft products, giving manufacturers the tools they need to understand who their customers are and what they need from their business. To learn more about our tailored Manufacturing solution, or to chat with a solution expert, contact us today.
Author: Rich Weck, Director of D365 for Customer Engagement
Other articles you might be interested in:
{% set pop_posts = blog_popular_posts('default', 3, 'crm') %} {% for pop_post in pop_posts %}
{% endfor %}