Job scheduling is often an ongoing challenge for field service organizations, trying to balance between maximizing technician performance while also providing excellent customer satisfaction. Dispatchers must carefully weigh each job's priority and requirements to find available resources with the proper credentials. Dispatchers often need to leverage their own knowledge of technicians and their capabilities to assign the right tech with the right equipment, at the right time, to the right job site. Considering their tremendous amount of organizational knowledge, can you imagine a field service organization surviving without dispatchers?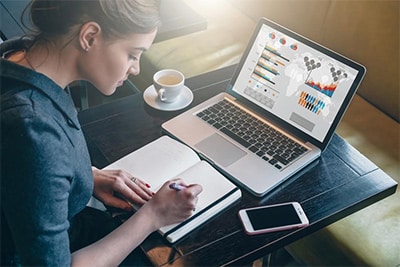 Zero-Touch Dispatch.
Zero-touch dispatch is the process of eliminating human intervention and decision making in job scheduling. Using machine learning, which leverages sophisticated data models, and Dynamics 365 for Field Service, organizations can effectively automate the job creation and scheduling process and eliminate the need for a human dispatcher, which leads to a business transformation.
How does zero-touch dispatch work?
In order to automate scheduling, each organization must setup rules for how jobs are to be assigned. There are 'work' rules that must be followed, for instance: defining the skills, characteristics, or even certifications a technician must possess to perform the work; or a rule that work be done only during certain hours or days. There are also 'business' rules that define how to prioritize work. For instance, should preference be given to those technicians that are closest to the job or should we wait until the 'preferred' resource becomes available? Once these rules are setup, an automated scheduling engine can take over, evaluate each of the rules and their priority, and automatically schedule the work.
For preventative and predictive maintenance, organizations can go a step further and automate the creation of the work records to be assigned by the zero-dispatch system. Using historical product failure data, engineers build a data models that can predict the useful lifetime of your products and predict when they might need service or potentially replacement. Microsoft's Resource Scheduling Optimization software then optimizes the work against the various scheduling scenarios/priorities, and assigns the work. The result is an artificial intelligence tool that works with your field service software to automate:
Job Scheduling – The zero-touch dispatching system is able to take into account technicians location and skill set to determine which work they should be assigned.
Preventative Maintenance – Based on the equipment type, age, and criticality, the system can auto create work orders to follow one or more PM schedules, resulting in more uptime, and extended equipment life.
Predictive Maintenance – Leveraging predictive analysis and historical service data, work can be proactively scheduled BEFORE it fails or suffers quality degradation.
Customer Communications – Improve customer satisfaction by automating the communication of job status to your customers throughout the entire service process; leveraging the channel(s) of your choice.
What's the benefit of zero-touch dispatch?
Leveraging a zero-touch dispatch solution allows every organization to efficiently assign work to technicians in a consistent manner, reducing your dependence on tenured dispatchers to be engaged. Organizations are often also able to reduce their service 'window's and can promise work to be done "between 8 and 10am" vs. "sometime between 8am and 5pm". Since jobs are optimized to reduce travel and ensure the technicians with the right skills and inventory are assigned, technicians performance (i.e. jobs/day) are improved. While at the same time, quality and customer satisfaction remain high.
With zero-touch dispatch, dispatchers can focus on managing expectations and emergencies rather than routine PM and requested work items.
As technicians are given the proper time and resources to do their job, they drive less, complete more jobs, and typically get paid more. As technician profitability grows, technician turnover is reduced, and talent acquisition becomes easier.
And of course, your customers are happier, because their expectations are properly (and realistically) set – and they receive constant communication as to job progress.
How do I start?
Microsoft Dynamics for Field Service comes out of the box with a number of features for optimizing job scheduling and managing the entire field service experience. In addition, our business analytics team can help you build the preventative/predictive models you need to take your field service organization to the next level. Contact us today.
Author: Travis Pullen, Engagement Manager
Other articles you might be interested in:
{% set pop_posts = blog_popular_posts('default', 3, 'crm') %} {% for pop_post in pop_posts %}
{% endfor %}