After months of hard work, your team is finally ready to go-live on your new ERP system. The official launch is an exciting milestone, but it's really the beginning of your ERP journey.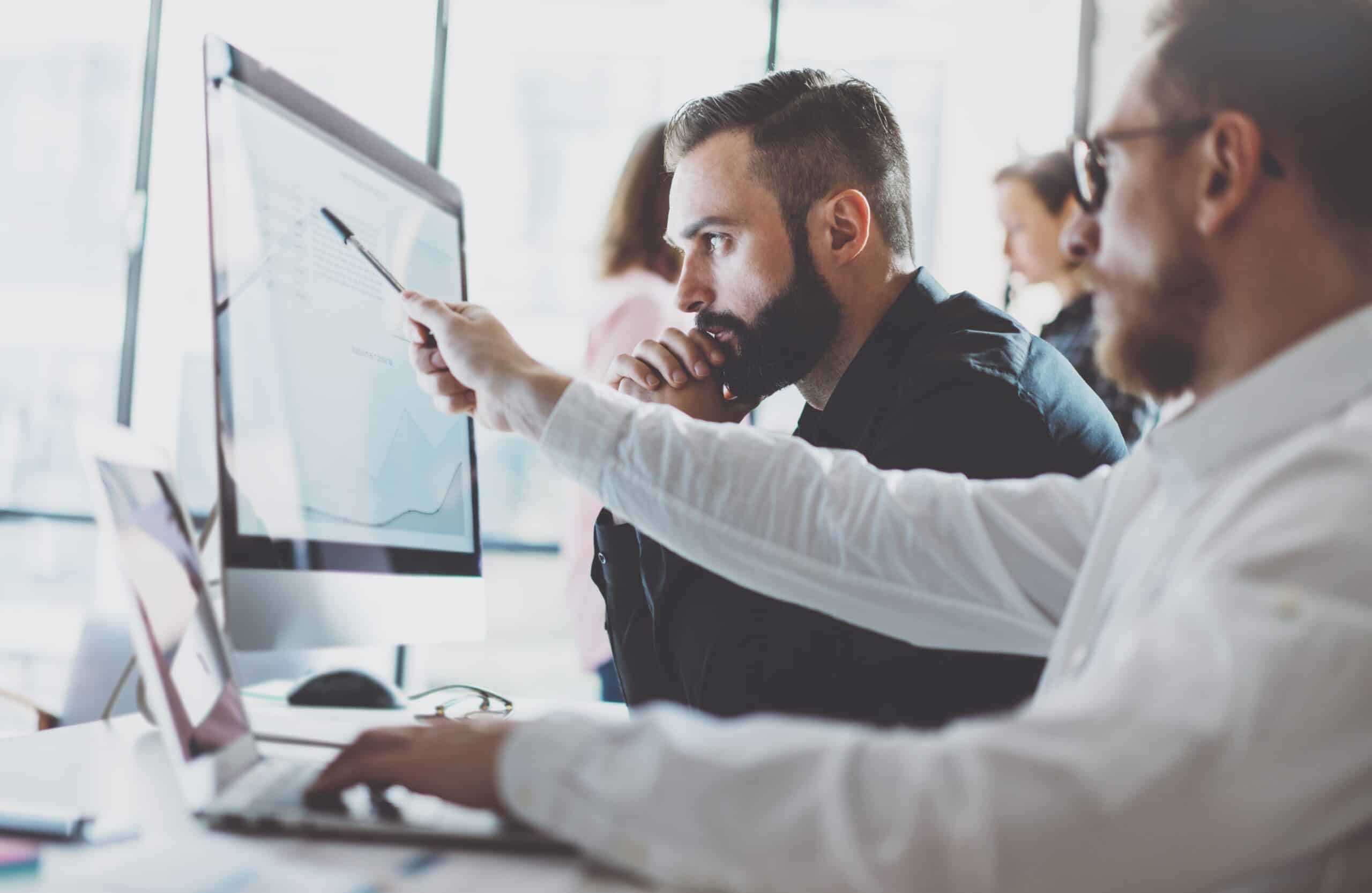 An ERP system, like Microsoft Dynamics 365 for Finance & Operations, provides the opportunity to achieve competitive advantages, revenue growth and cost savings, but those results aren't achieved on day one. ROI is achieved over time by continual improvement of your technology, processes and people. Our team has worked on more than 1,000 ERP and CRM implementations, and here's what we recommend for maximizing your ERP investment.
The 5 Keys to Maximizing ERP Investment Post Implementation
1. Stick to the ERP roadmap
To meet time and budgetary goals, you may have pushed some process improvements into phase two of your ERP project. Don't forget to move to phase two – and three – and four. Your team should regularly be reflecting on the project goals, and how they are intended to align with your business goals. This is your true north, and the decisions you make should stay aligned with the intention of the ERP project.
2. Track metrics – KPIs
Quantitative data will help you understand where you are in relation to your performance goals. Hopefully at the outset of your ERP project, you captured your current state for key performance indicators like:
Defect rate
Inventory turns
Parts produced per interval
Rather than thinking about before and after ERP implementation metrics, think about these as metrics for continual performance. Many of our clients use Power BI and other analytics tools to provide role-based metrics for users and workgroups, as well as the organization overall.
3. Survey users
Don't forget about the qualitative aspect of your implementation. Metrics don't tell the whole story. Technology success depends on user adoption. Ask your end users how things are going with the new ERP system and how things could be improved. Be sure to ask about:
Their individual experience
The experiences within their workgroup
Interaction with other divisions
Impact on customers
Impact on product and service quality
You may be surprised to discover simple changes that can have a dramatic improvement on productivity. Getting feedback from end users makes them feel valued and gets them involved in finding solutions.
4. Commit to continual improvement
Companies who have the greatest success with their ERP implementation are continually looking for the next edge. Technology is continually changing. The business environment changes. Take feedback you gathered from users and find new ways to improve those KPIs.
Attend ERP user conferences like Microsoft Envision or the Dynamics Community User Group Summits to find out what other companies are doing.
Participate in online forums. Investigate ways to streamline processes, automate, anticipate and improve the customer experience.
Engage your ERP Partner for long-term consulting and support. Managed application service offerings like MCA Advantage are a great way to stay committed to continual improvement.
5. Provide ongoing user training and support
Nothing is more frustrating than having a technology problem – and an urgent deadline. Avoid these scenarios by keeping your ERP system in an optimal state, regularly performing updates and patches. Many companies are moving from reactive break-fix support to proactive ERP managed service programs as a way to minimize downtime and user frustration. For one set fee, clients who use our MCA Advantage managed services get an account manager, technical specialist and business/industry expert who get to know your system and your people, provide priority support, and keep track of ongoing ERP improvement initiatives.
If you're interested in learning more about MCA Connect or our MCA Advantage managed services offering, please contact us and we'll be happy to talk with you.
Author: Craig O'Connor, Director, Managed Services
Other articles you might be interested in:
{% set pop_posts = blog_popular_posts('default', 3, 'erp') %} {% for pop_post in pop_posts %}
{% endfor %}