publish
Automotive supplier sales reps and engineers spend a lot of time responding to RFPs (Requests for Proposals). With so much time and energy going into formulating each response, what can you do to increase the odds of winning the opportunity?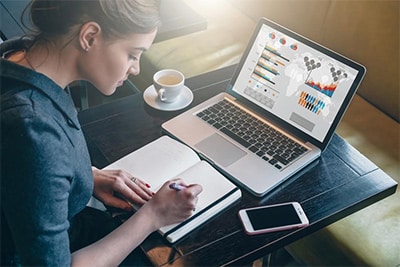 1. Build relationships. Become a supplier that automotive companies in the manufacturing industry trust to deliver on your promises. When other automotive suppliers swoop in to provide lower prices, your track record of consistent excellence and commitment to the automotive manufacturing community will set you apart from competition.
2. Keep innovating. Car buyers want a reason to upgrade to a new vehicle. Car manufacturers want buyers to switch to their brand. One reason they attract new buyers is because of the products companies like you produce. From offering fuel savings to safety improvements to the latest upgrades in navigation and audio, the automotive products you create help drive new car sales. Having something your competitors don't offer is a sure way to differentiate from the crowd.
3. Keep better track of the sales process. When will that RFP be posted? When is it due? Who needs to be involved in the engineering, design and price costing process? The only way to properly manage the bid response process is to use bid management software. There are too many moving parts to rely on Excel spreadsheets and homegrown Access databases.
4. Create re-usable templates. As a software consulting company, we believe in building processes. Rather than re-creating the wheel with every new RFP or digging through folders to find that one paragraph you needed, Dynamics 365 integrates with Microsoft Excel and Word templates to create consistent quotes, proposals and email communications. Another advantage of using a system like Dynamics 365 for Sales to generate quotes is that costing and engineering changes can be made in one central location and will automatically flow throughout the organization.
5. Communicate changes. Employees, suppliers and customers need to be notified as costs and design changes are made. Workflows in your bid response system and customer relationship management systems can help ensure the right people are being kept in the loop.
We hope these 5 tips will help you improve your bid response success!
Contact us if would like to gain a competitive advantage!
Author: Mark Schindler, Software Sales
Other articles you might be interested in:
{% set pop_posts = blog_popular_posts('default', 3, 'manufacturing') %} {% for pop_post in pop_posts %}
{% endfor %}